Staff
Our dedicated staff members are here to provide support, compassion, and information to help you through your journey of grief and the celebration of your loved one's life.
The Nebraska Cremation Society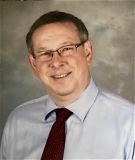 Greg Nabity
Owner / Funeral Director and Cremationist
greg.nabity@nebraskacremation.com
Contact The Nebraska Cremation Society online or at (402) 200-3366

Thank you for your interest in our Simple Cremation service. In 2010, I established Nebraska Cremation to serve people who desire the low cost, simplicity and convenience of cremation. In 2016, we became a Cremation Society in order to position ourselves as Nebraska's premier provider of cremation related education, information, and support. We also continue to provide our trusted Simple Cremation Services at a cost significantly below that charged by other area cremation providers. Our Cremation With Certainty Guarantee exceeds any assurances offered by other cremation service providers and is our pledge to you that we meticulously care for your loved one every step of the way.

One of the appeals of choosing us for your cremation needs, in addition to our lower price, is our convenience. Complete cremation arrangements can be made on our interactive website, by mail or fax, over the telephone, via email, or at your own residence without ever having to visit our historic facilities directly.

Our online family collaboration center permits every member of the family to be involved in contributing to the process of planning and information gathering no matter where they are located. All of this eliminates any geographic barriers to selecting us for your cremation needs. Our central location in Wahoo allows us to bring our friendly, hometown service to a wide geographic area. You are welcome to visit us in person, anytime you wish. Our price is so low because we have learned to operate efficiently and cost effectively. Being centrally located permits us to serve a large area from one facility. This minimizes our overhead expenses and we pass the savings on to you.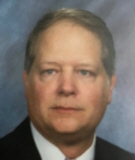 Ken Houfek
Advance Planning Specialist and Cemetery Monument Designer
ken.houfek@nebraskacremation.com
Ken understands what you want when it comes time to memorialize yourself or a loved one, either through a cemetery monument, or a well-planned funeral or memorial service. He is not like other guys who simply want a commission from the "sale". He will sit down with you and spend as much time as it takes to help you design a truly unique, and one of a kind, memorial crafted especially to your individual specifications. Call Ken, anytime, at 402-443-3128. Let him show you how a true professional can make a dramatic difference in how you, or someone close to you, is remembered.
Ken is also our favorite caterer. His Starvin' Marvins catering brand features brisket, chicken, prime rib, pork, ribs and a variety of side dishes. He can create a memorable meal for your Celebration of Life or other occasion.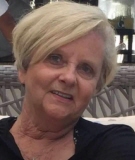 Mary Pruss
Liaison
mary.pruss@nebraskacremation.com
Mary has been an important part of our funeral home since 1970. Her experience and empathy help to make what we do special and meaningful.